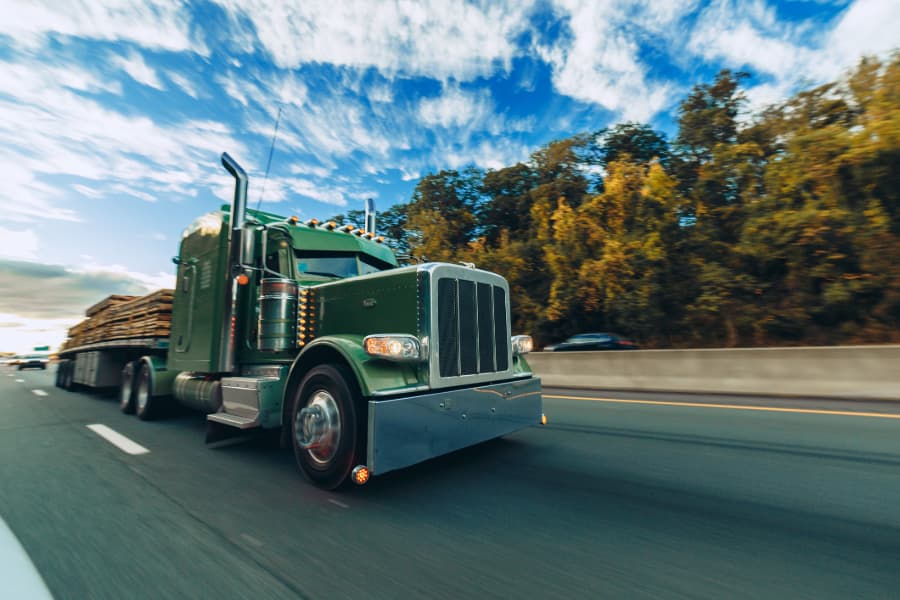 Signing up for tractor-trailer insurance can be a confusing process, but the knowledgeable experts at American Insurance Brokers provide easy-to-understand information and personalized guidance to help business owners understand which plan best suits their needs.
Tractor Trailer Insurance
No matter how prepared your drivers are, accidents happen. When axels snap and the weather turns a simple drive into a hazardous event, our insurance is there to help you recover and get your team back on the road.
The key to coverage is finding a policy that satisfies your needs as well as state and federal requirements. At American Insurance Brokers, we provide companies in and around Mandeville, LA, with affordable coverage that never cuts corners. We specialize in truck insurance and take pride in providing competitive quotes. Most importantly, by working hard to provide both truckers and management with the insurance policies and service they deserve, we're doing our part to build a better industry, one truck at a time.
Our Insurance Network
Much of our success comes as a result of our professional relationships. We're connected to more than 35 A-rated truck insurance companies. When a customer comes to us looking for a quote, we're able to source estimates from all of our affiliates, ultimately providing clients like you with the most competitive rates possible.
Primary Liability Insurance And Beyond
Most companies know they need primary liability insurance to commence operations. PLI coverage offers protection against claims filed by individuals hurt as the result of a tractor-trailer accident. You may set your own limit, but that number must meet or exceed the minimums set by state and/or federal government. Detailed information about extended coverage, cargo coverage and policy limits is available in our FAQ.
Contact Us
Whether you're looking to change insurance companies or insure your new fleet for the very first time, American Insurance Brokers can help you protect your livelihood and your team. Before you sign on the dotted line with another insurance company, see what our expert team can do to save you money. For more information on our Mandeville, LA, tractor-trailer insurance policies or to request a quote, call us at (800) 256-1177.