Your Ultimate Guide to Baton Rouge Commercial Truck Insurance
In the dynamic and ever-evolving landscape of the commercial trucking industry, American Insurance Brokers stands as a steadfast and reliable partner, offering comprehensive solutions for Baton Rouge commercial truck insurance.
Whether you're new to the world of commercial trucking or an experienced driver looking to change insurance companies, this guide offers vital details to help you understand and manage Baton Rouge commercial truck insurance effectively.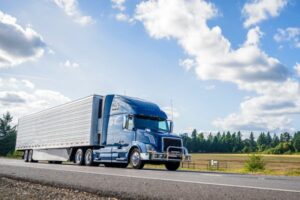 Understanding Commercial Truck Insurance
The fundamental principle governing the commercial trucking industry is that any vehicle employed for business purposes, even if it doubles as your personal mode of transportation, must be backed by adequate insurance coverage.
Standard personal auto insurance policies often fall short in providing coverage for vehicles used in business operations. This important gap requires a specific commercial policy that meets the unique needs of your trucking business.
When purchasing commercial truck insurance, ensure that it provides coverage for you as the primary driver. Additionally, make sure it also includes coverage for any other drivers and passengers in the vehicle.
It is wise to also conduct a comprehensive review of the driving histories of all individuals enlisted under the policy. Bad driving records can greatly increase insurance prices, so it's important to know the background of potential drivers.
For commercial truck operators who bear the responsibility of transporting valuable cargo, the significance of a comprehensive insurance policy cannot be overstated. In the unfortunate event of accidents or theft, the policy should provide coverage for the full worth of the cargo being transported.
Selecting the Ideal Provider
The pivotal choice of a Baton Rouge commercial truck insurance provider resonates deeply with the effectiveness of your coverage and protection. Among the mass of options, a provider like American Insurance Brokers emerges as a beacon of expertise and dedication.
With an intimate understanding of the intricate dynamics of the trucking industry, American Insurance Brokers ensures not only the safeguarding of your commercial vehicle's value but also extends its vigilance to protect the substantial worth of the cargo entrusted to your care.
The experienced team at American Insurance Brokers knows how to navigate the complex rules for commercial trucking. This makes sure that your insurance policy matches the rules set by organizations like the FMCSA. It also includes important forms and endorsements like MCS90, BMC34, BMC91-X, Form E, Form H, OS/OW COI, and SR22.
Embarking on Your Baton Rouge Commercial Truck Insurance Journey
As you set forth to secure commercial vehicle insurance within Baton Rouge, the practical course of action is to affiliate with a company that marries profound industry knowledge with an unwavering commitment to customer service.
Your compass points toward American Insurance Brokers—an established company for acquiring a complimentary, no-obligation quote crafted to cater to your precise insurance needs.