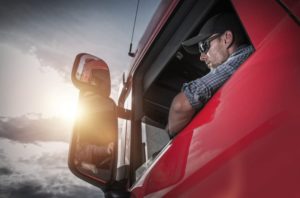 As an independent owner/operator, your truck is only covered by a commercial auto liability policy when you are under dispatch – the route from your point of departure on a job and back again. However, because you own your truck, there may be instances where you're not under dispatch, but still out on the road. To help protect your investment and your livelihood, you need non-trucking liability insurance. To learn more about this type of commercial auto insurance coverage, call American Insurance Brokers toll-free at 800-256-1177.
Why Do You Need Non-Trucking Liability Coverage?
Like any type of insurance, this is a form of risk management that helps protect you from financial loss. For example, it can pay for medical and other associated expenses if you cause injuries to another person. Typically, this type of coverage is required by the motor carrier who holds your lease agreement to fill the gap that comes with non-business use of equipment.
Full Protection with Physical Damage
Oftentimes, a motor carrier will provide primary liability insurance coverage for owners/operators without physical damage coverage. If this sounds like your situation, it's important to purchase physical damage coverage for your truck insurance to help protect you in the event of a total loss or if your rig is damaged by a collision, theft or natural disaster. Non-trucking liability and physical damage coverage help ensure that you're fully protected against unexpected events, including accidents, fire and vandalism.
Bobtail and Non-Trucking Liability Insurance
Coverages can be complex, so it's easy to confuse bobtail liability insurance with non-trucking liability insurance. However, there are a few key differences. For starters, bobtail insurance covers your truck when you don't have a trailer attached, whether you're under dispatch or not. Non-trucking liability insurance, on the other hand, only covers independent semi drivers when they're not under dispatch, regardless of whether or not they're towing a trailer. Therefore, non-trucking liability offers more narrow coverage than bobtail insurance.
Commercial Truck Insurance in the Southeast
Get the protection and coverage you need with American Insurance Brokers. We serve truckers throughout Texas, Alabama, Mississippi, Louisiana, Tennessee, Arkansas, and Georgia. Contact us today to learn about our competitive prices for non-trucking liability coverage.