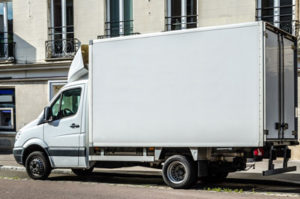 If you run a business in Texas that requires the use of trucks to move products or to deliver goods, it's important to obtain commercial truck insurance. Our team of professionals at American Insurance Brokers in Mandeville can go over your options and help you purchase the right amount of coverage for your needs.
Reasons to Obtain Commercial Insurance
Typical personal automobile insurance doesn't provide the required coverage to protect both you and your business. In fact, many personal policies will cancel if the insurance company finds out the vehicle is used for business purposes. When you trust us to assist you with commercial truck insurance coverage, we can set you up with both a comprehensive and customizable policy to suit your needs. We can show you how much you need to protect against property damage, liability, medical payments and even coverage to replace cargo in the event of an accident. Commercial truck insurance may also be written off during tax time as a business deduction. Consequently, you're protected against accidents, and you have a potential tax write-off should you have one.
Covering Employees
A commercial trucking insurance policy covers your employees if they drive your business vehicle. Sit down with us and we will show you how much insurance you need to protect your employees, even if they use their own vehicle for business trips. We can also show you what coverage provides protection for rental cars and trucks used for company purposes.
Types of Commercial Truck Insurance In Texas
We offer several different types of coverage for business use. With our free coverage review, we can take a look at your existing policy to see if you need additional coverage. These types of coverages include:
Trucker's liability
Commercial auto liability
Trailer interchange
Motor truck cargo
Truckers' workers' compensation
Contact Us Today
Whether you are seeking basic coverage or you want comprehensive coverage for more protection, contact American Insurance Brokers at (800) 256-1177, or send us a message online and we will reply rapidly.
Hours of Operation
Monday–Friday: 8 a.m.–5 p.m.