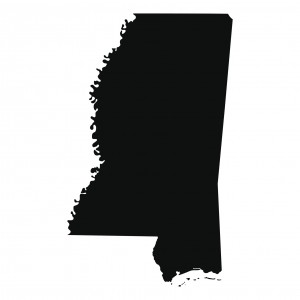 Whether you're an independent trucker out of Hattiesburg or an owner of several trucks for your business in Jackson, finding the right truck insurance is crucial for your peace of mind and financial security. At American Insurance Brokers, we provide insurance that truckers in Mississippi can trust. Our knowledgeable staff will be dedicated to your satisfaction whether you're shopping for new coverage or filing a claim.
Requirements for Truck Insurance in Mississippi
Like almost all states, the Mississippi government requires that commercial truck drivers carry a minimum amount of liability insurance. If you only operate within the state, you must obtain a MISS P.S.C. permit number. Depending on the type of goods you're transporting, you'll also be required to have the following liability coverage:
$300,000 for household goods
$750,000 for general freight
$1,000,000 for oil transport
$5,000,000 for hazmat materials
If you do cross state lines, you'll be required to carry certain federally mandated coverage. Typical liability minimums are between $750,000 and $1,000,000. The state and federal government also require that certain forms be filed, including BMC-91X, and MCS-90. Our agents can file all that paperwork for you when you get insurance from us. We'll make sure your coverage is updated according to any changes made to state or federal law.
Coverage with American Insurance Brokers
At our trucking insurance agency, every new and longtime client gets the best possible service. We work directly with both independent truckers and fleet managers to ensure compliance with the law and financial support after an accident. We'll use our detailed industry know-how and extensive insurance experience to protect you and your company no matter what type of incident may happen. We cover all types of trucks, including:
Tow trucks and car carriers
Moving and box trucks
Flatbeds and straight trucks
Tank trucks
American Insurance Brokers provides the reliable coverage Mississippi truck drivers and fleet managers can depend on day after day. We'll be happy to give you a free evaluation of your current truck coverage if you believe you can do better. To request a quote or discover more about our policies, call our office today!