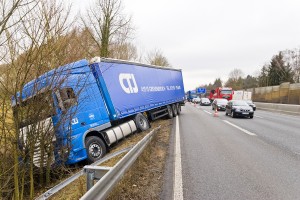 As a truck driver, you know you need outstanding coverage every time your rig is on the road. At American Insurance Brokers, Inc., we connect drivers and owner/operators with the best trucking insurance coverages in the industry. You can't afford not to be insured, but having the wrong type or level of coverage can be just as bad. That's why we offer a free coverage review to all our clients to make sure you have what you need to be financially protected.
Access To Great Trucking Insurance Coverage Options
As insurance brokers, not an insurance company, we have the advantage of being able to provide you with multiple competitive quotes from various carriers. That means we're brand neutral and can instead independently advise you on choosing the best policy for your unique needs. We'll help you examine how different levels of coverage may impact you financially should you experience an accident or injury on the road. And we'll ensure that you always have access to additional options that customize your insurance quotes and policies. American Insurance Brokers, Inc. can streamline your ability to find great Georgia coverage while wasting no time in getting you covered.
Trust The Experts At American Insurance Brokers, Inc.
American Insurance Brokers, Inc. is a second-generation family-owned and -operated business that provides commercial insurance assistance to truckers in seven different states, and we're the trusted leader in commercial insurance throughout the Gulf States region. Our agents are knowledgeable in the issues that are specific to Georgia insurance policies and have the training and experience necessary to connect you with the best coverage. And they'll remain at your side should you experience an issue or accident, working to get you back on the road.
Call Us Today For A Free Insurance Review
Contact us online or call us today at 985-871-0006. We'll start a free insurance review of your current coverage and help you explore your unique requirements as a trucker to ensure you're matched up with the best policy for your business. We'll work hard to maximize your trucking insurance coverages while minimizing your policy's impact on your wallet.