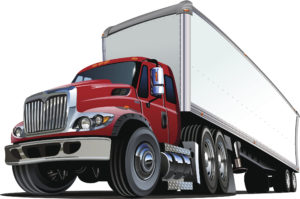 American Insurance Brokers, Inc., works with drivers, owners, and operators to ensure their commercial trucks are covered each time the tires hit the pavement. We provide truck insurance coverage options in multiple states and have customizable plans that help you find peace of mind without putting a damper on your operations budget.
Truck Insurance In Multiple States
Whether your operations hale from the Lone Star State, Cajun country, the Great Smoky Mountains, or somewhere between, we have you covered. We can help you find trucking insurance options in:
Georgia
Tennessee
Alabama
Mississippi
Louisiana
Arkansas
Texas
Coverage For All Types Of Fleets
Whether you're a single owner/operator or a fleet owner, our truck insurance options help you protect your company, yourself and your employees. Coverage is available for a wide range of vehicle types, including:
Box, tank, tow, straight, dump, moving and flatbed trucks
Tractor/trailers
Car carries
Many other types of trucks and commercial vehicles
Comprehensive Coverage Options
You'll be able to choose from policies that meet all your coverage needs. Some options that we provide include:
Commercial liability, which kicks in to protect your business and other assets if you or your driver is involved in an accident and the fault is on your side. Liability coverage helps pay for damages that anyone else in the accident might have sustained.
Physical damage coverage, which covers damages to your equipment or vehicle in an accident.
Medical coverage, which helps pay for treatment and other expenses if you or your employee is hurt in a truck accident.
Uninsured motorist insurance, which covers damages sustained in an accident that is the fault of another motorist who doesn't have insurance or carry enough of a policy to cover your damages.
Trailer interchange insurance, which provides physical damage coverage for trailers you're pulling that aren't owned by you but are covered under a trailer interchange agreement.
These are just some of the insurance coverage options you can get through American Insurance Brokers, Inc.
Request A Quote Today
Our experienced staff can help you understand what options are available in your state and what truck insurance coverage may help protect your business. Contact us online or request a quote today to find out more about options for covering your commercial truck or fleet.