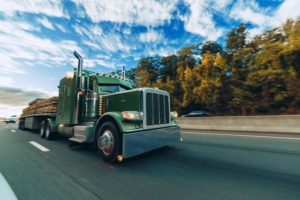 Headquartered in Mandeville, Louisiana, American Insurance Brokers, Inc. provides affordable commercial truck insurance to drivers throughout the Southeastern U.S., including Mississippi. We understand the motor vehicle rules and regulations set forth by the state of Mississippi, as well as the federal government, and will help you find the right truck insurance for your specific requirements. When you need Mississippi commercial truck insurance, give our brokers a call at 985-871-0006.
Mississippi Commercial Truck Insurance Coverage
From Southaven to Gulfport and everything in between, American Insurance Brokers can help you find the right commercial truck insurance for your Mississippi rig. Whether you're an independent trucker based out of Tupelo or a business owner with a massive fleet in Jackson, our trucking insurance agency is dedicated to providing the best possible service. Our insurance policies cover a full range of trucks, including:
Tow trucks and car carriers
Moving and box trucks
Flatbeds and straight trucks
Tractor-trailers
Tank trucks
Depending on what you're transporting and where the road takes you, our brokers will help you find a commercial truck insurance policy with just the right amount of coverage. With a history of experience that dates back to 1983, you can rest assured that you'll receive the protection you need at reasonable rates and the level of expert service your business deserves.
At American Insurance Brokers, We Take Care of You
No one ever wants to think about what happens after an accident, and when you purchase commercial trucking insurance through American Insurance Brokers, you won't have to. Following a collision, we'll work with you to ensure compliance with financial responsibility laws. By leveraging our extensive insurance expertise and industry knowledge, we'll also help protect you, your company and your employees in the event of an accident.
Get Your Free Coverage Review
As a full-service insurance agency, we're able to offer you the best policies at the best prices. For your free policy review, contact American Insurance Brokers today. We're standing by to help you acquire the coverage you need to do business in Mississippi and anywhere you travel throughout the Southeast.