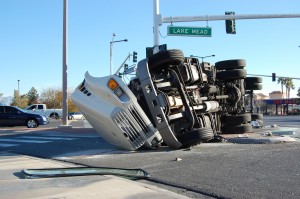 If you're a semi-truck driver in Arkansas, you know how important it is to choose the right truck insurance to protect your livelihood. As a family-owned company, American Insurance Brokers understands the importance of keeping you on the road. We've been providing insurance to clients just like you since 1980, so we know what you need to safeguard your investment.
Truck Insurance We Offer
Different situations call for different coverage types, and we offer a variety of truck insurance options to meet your needs. Our primary liability coverage is required by law and covers truck damage or injuries to others in the event of an accident. You choose the coverage you need as dictated by Arkansas law. At your request, we can include coverage that crosses state lines so you're protected no matter where you drive. We also offer cargo insurance to cover whatever you're hauling. Finally, our non-trucking liability insurance covers your truck when you're off duty. This ensures your truck has coverage whether you are on or off the road.
Why Choose Us?
Truck insurance is important, but you should also expect to work with an insurance agent who understands the business you're in and cares for you as a person. At American Insurance Brokers, that's exactly what you'll get. We've set the standard from the beginning, and we treat our Arkansas clients as we would our own family. We take the time to understand the profession you're in, so we know exactly how to serve you best. As a company that specializes in commercial vehicle insurance, we dedicate ourselves to staying on top of industry insurance trends so you can rely on the accuracy of our information.
Give Us A Call
If you're in Arkansas and you're looking for truck insurance from a company that puts you first, American Insurance Brokers is here to serve you. We'd love the opportunity to learn more about your situation and get you the coverage you need to keep you on the road. Call us today to discuss your insurance needs, or use our convenient online form to request a free, no-obligation quote.