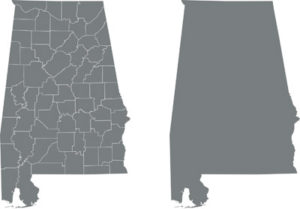 Serving Alabama, including Huntsville, Birmingham, Montgomery and Mobile, American Insurance Brokers offers commercial truck insurance coverage to Alabamians across the state. Whether you're driving on the open road or managing your company's fleet from your office, you can enjoy peace of mind knowing that your policy protects you when you need it most. To learn more about our Alabama coverages for commercial trucks, contact American Insurance Brokers today.
Alabama Coverages for Truckers and Companies
No matter where your fleet travels, a commercial truck insurance policy from commercial insurance brokers like us can provide the coverage you need for nearly any trucking situation. Our full-service commercial vehicle insurance agency offers a range of options when it comes to commercial truck insurance, including primary liability, non-trucking liability and motor truck cargo insurance coverages.
During the quoting process, you'll have the option to choose your limit of coverage and request coverage over Alabama state lines. Since premiums for primary liability coverage are determined by driving record, garage location, limit of liability coverage desired, type of operation and condition and age of equipment, call us today at 985-871-0006 to request a personalized quote.
Why Choose American Insurance Brokers
Proudly serving the Southeast since 1980, American Insurance Brokers has extensive experience in the commercial truck insurance industry, uniquely positioning us to provide affordable, yet high-quality, Alabama coverages for commercial trucks. Regardless of your commercial truck insurance needs, we'll work to find a policy suited to you – it's part of our commitment to superior customer service. Our specially trained staff will also ensure that your new policy complies with all federal and state requirements, including:
FMCSA
MCS90
BMC34
BMC91-X
Form E
Form H
OS/OW COI
SR22